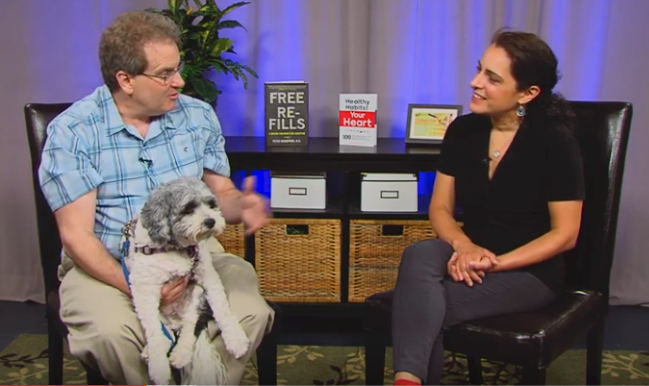 Dr. Grinspoon coaching specializes in the following issues:
Addiction and recovery from drugs or unhealthy behaviors (shopping, internet, sex, etc.). 

Weight loss, diet and exercise – how to get started and gain momentum.

Writing – how to get started and how to improve.

Work-life balance.

Medical cannabis and cannabis lifestyle issues.

Carving out a meaningful life in today's problematic world.

Career issues, conflicts and goals.

Physician and nurse stress, burnout, and moral injury.

Divorce and post-divorce coaching.

Psychedelics. (I have a life-long interest in this.)

Leadership coaching.

Imposter Syndrome.
Dr. Grinspoon's Coaching
I am a certified health and wellness coach and there's nothing I love more than helping people clarify their goals and realize their dreams. It is fair to say that I have spent my entire adult life caring for people and helping them enact change.
Most of my career has been spent as a primary care doctor at Harvard Medical taking care of  patients ranging from the very well-to-do to the most impoverished inner-city residents. There are very few scenarios that I have not come across and been asked to assist with, and this wide range of experiences forms an exceptionally broad background of problem solving.
I engage as a coach with respect, compassion, humility – and with a wealth of experience — with which I work with clients as they discover their own paths toward their personal goals.
Having clawed my way back from a crippling opiate addiction in the mid 2000's, I understand what it is to be down, to lose everything, to struggle, and to reinvent oneself. I directly apply this hard-won understanding to my coaching practice.
I feel that there is a great overlap between the tools we utilize in transitioning from "addicted" to "recovered" with the skills we apply in coaching.
I'm a huge believer in the idea that we can take control of our lives, that we can grow and change, and that we can design the future that we want for ourselves.
"Wellness coaching with Dr. Peter Grinspoon helped me to clarify my most important goals, and begin to overcome obstacles in my life. I've landed my dream job as a Full Time Tenure-Track ESL Teacher at a Community College. Overall, I'm achieving a healthier lifestyle, with better sleep and daily exercise, none of which was happening before coaching.  Peter is a great listener and motivator, and I find my weekly appointment with him to be extremely valuable."
Joe P, Chicago