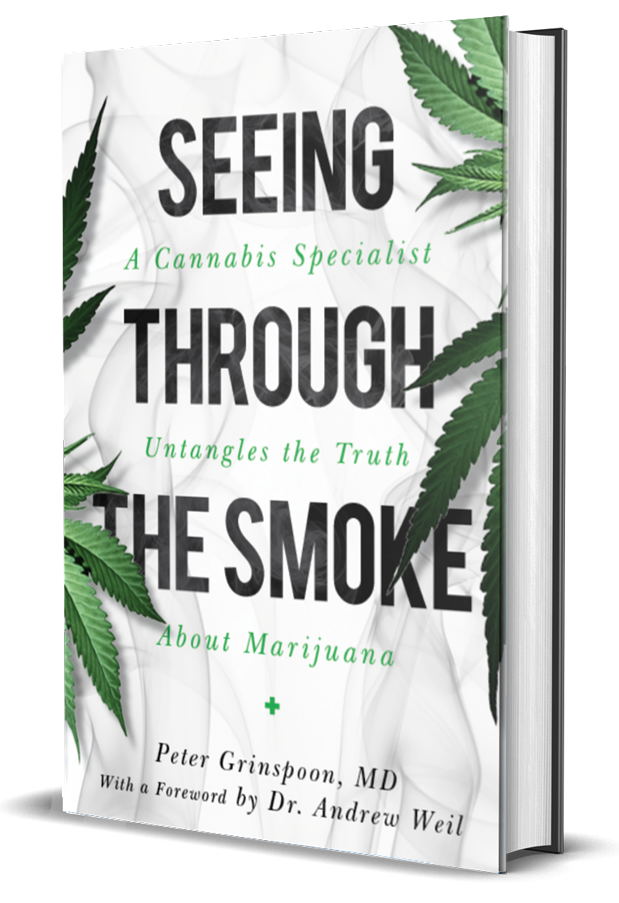 Seeing Through the Smoke: A Cannabis Specialist Untangles the Truth about Marijuana
Depending on which doctor you speak with, or which websites you read, cannabis could be an appealing, low-risk medicine – even an aid to wellness – or an insidiously addictive drug rotting the brains of our youth. This dissonance confuses young people, distressed patients, and paralyzes politicians, all while inviting dubious sources of information and resulting in uninformed choices, enhanced polarization, and a fragmented national policy.
Seeing Through the Smoke is an unflinching examination at the grossly misunderstood drug that uses data-driven medical science and a critical historical perspective to reveal the truth behind cannabis. In this balanced and measured investigation, Cannabis specialist and Instructor in Medicine at Harvard Medical School Dr. Peter Grinspoon untangles the reality behind cannabis, revealing how we ended up with radically divergent understandings of the drug and pointing a way toward a middle ground that we can all share.
By focusing on the most critical purported harms—driving, pregnancy, addictiveness, memory—and by focusing on the most commonly cited medical benefits—relieving chronic pain, sleep, anxiety, PTSD, autism, and cancer—Seeing Through the Smoke will help patients, parents, doctors, health experts, regulators, and politicians move beyond biased perceptions and arrive at a shared reality towards cannabis.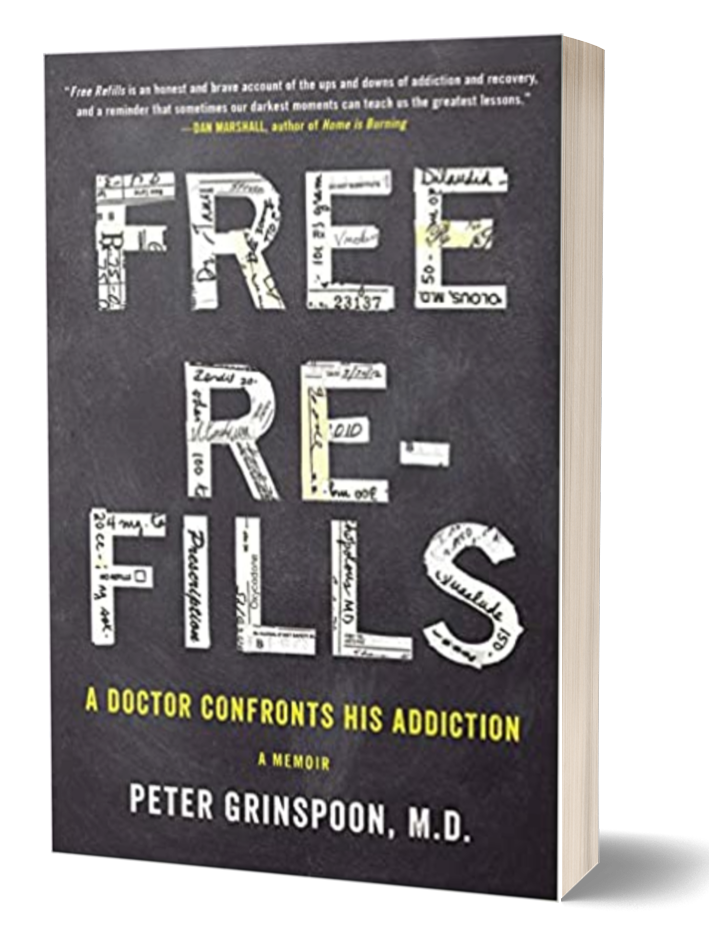 Free Refills: A Doctor Confronts His Addiction
Free Refills is the harrowing tale of a Harvard-trained medical doctor run horribly amok through his addiction to prescription medication and his recovery.
Dr. Peter Grinspoon seemed to be a total success: a Harvard-educated M.D. with a thriving practice; married with two great kids and a gorgeous wife; a pillar of his community. But lurking beneath the thin veneer of having it all was an addict fueled on a daily boatload of prescription meds. When the police finally came calling–after a tip from a sharp-eyed pharmacist–Grinspoon's house of cards came tumbling down fast. His professional ego turned out to be an impediment to getting clean as he cycled through recovery to relapse, his reputation, family life, and lifestyle in ruins. What finally moves him to recover and reclaim life–including working with other physicians who themselves are addicts–makes for inspiring reading.