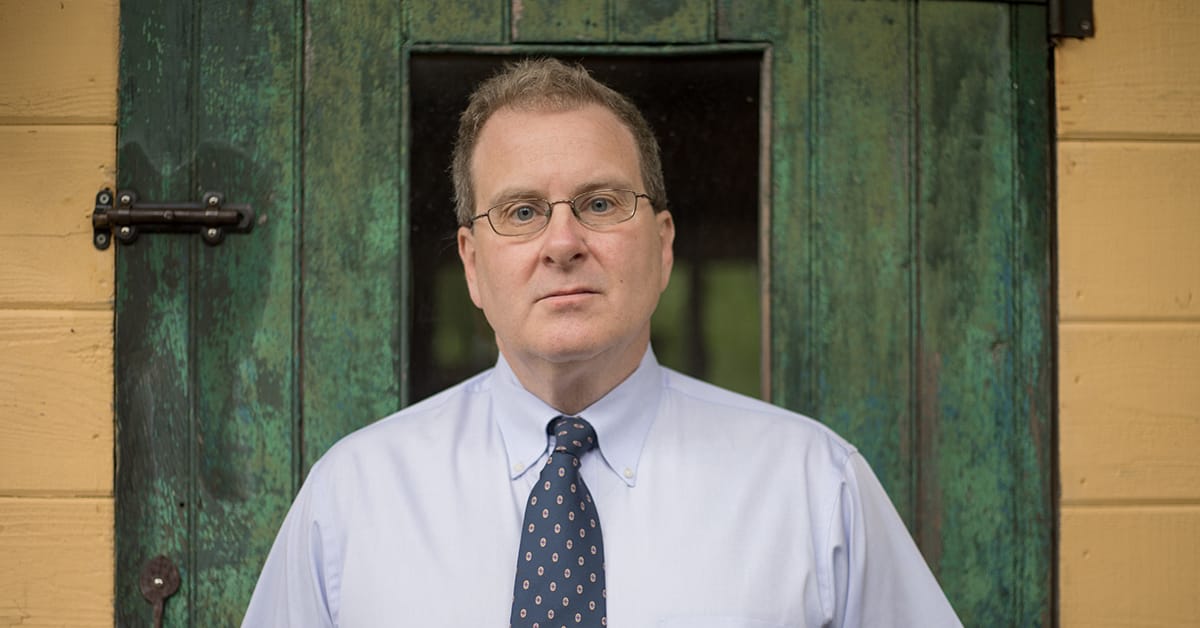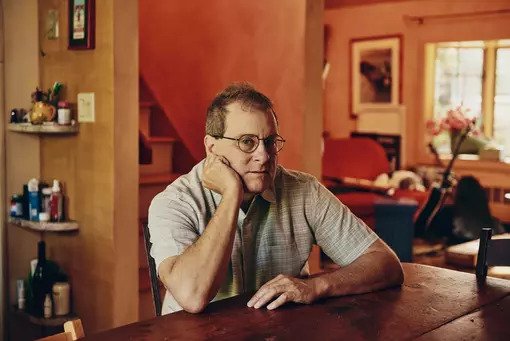 About Peter
Peter Grinspoon, M.D. is a primary care doctor at Massachusetts General Hospital, an Instructor in Medicine at Harvard Medical School, and has been a cannabis specialist for twenty-five years. Dr. Grinspoon is a popular speaker and is frequently featured in the national media, on issues such as cannabis, addiction, and physician health. His private practice offers comprehensive cannabis coaching and education, as well as certification (only in MA). Dr. Grinspoon is also certified as a health and life coach in order to further help people find their goals and follow their dreams. He offers comprehensive health and wellness coaching on a wide variety of issues for which he is uniquely qualified to help. His latest book, "Seeing Through the Smoke: Cannabis: An Expert Doctor Untangles the Truth About Cannabis" will be out in April, 2023 (Prometheus).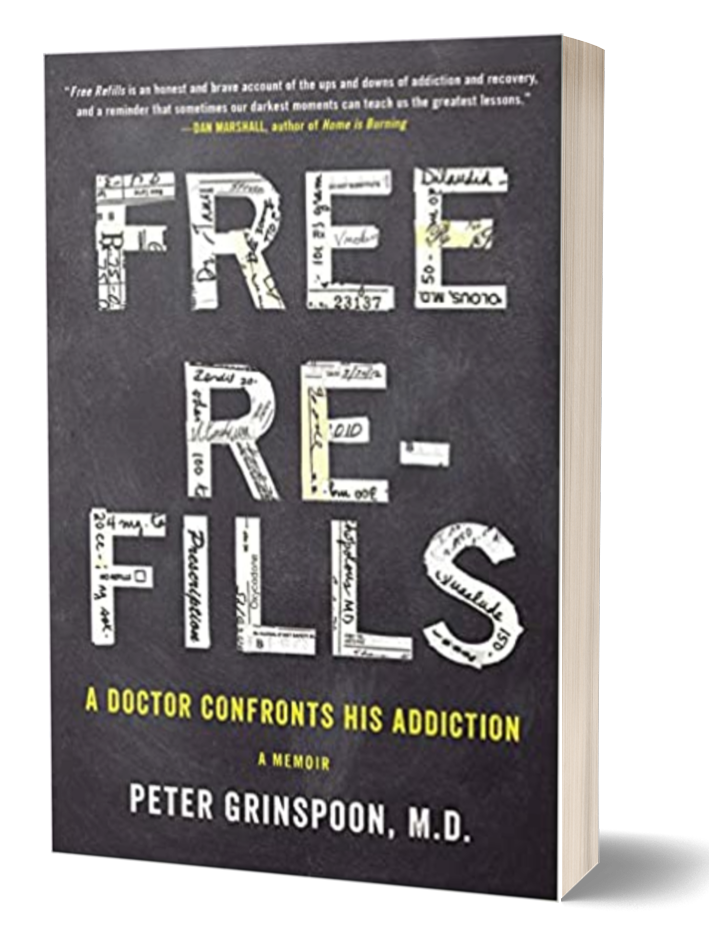 Free Refills: A Doctor Confronts His Addiction
Dr. Peter Grinspoon seemed to be a total success: a Harvard-educated M.D. with a thriving practice; married with two great kids and a gorgeous wife; a pillar of his community. But lurking beneath the thin veneer of having it all was an addict fueled on a daily boatload of prescription meds. When the police finally came calling – after a tip from a sharp-eyed pharmacist – Grinspoon's house of cards came tumbling down fast.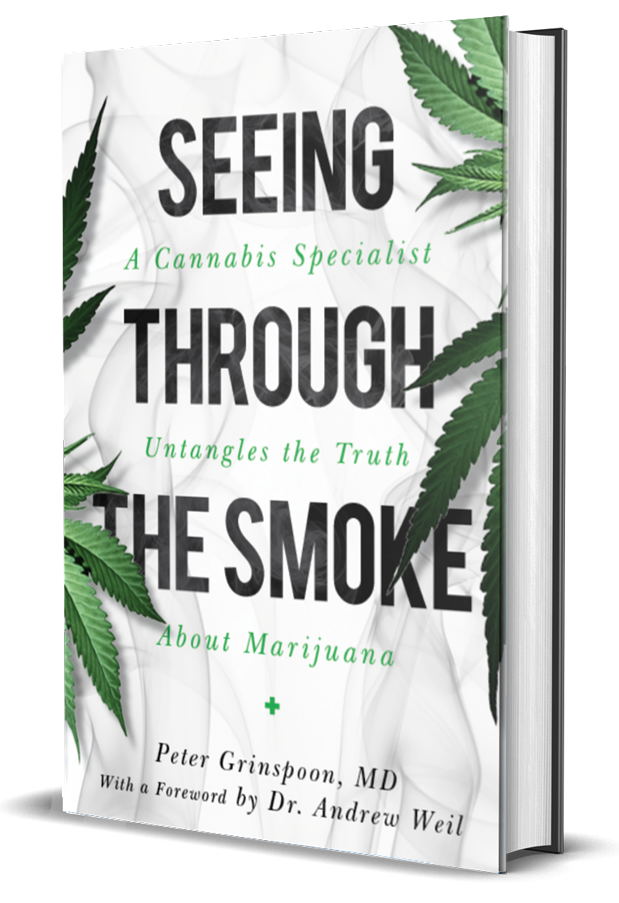 Seeing Through the Smoke: A Cannabis Specialist Untangles the Truth about Marijuana
Depending on which doctor you speak with, or which websites you read, cannabis could be an appealing, low-risk medicine – even an aid to wellness – or an insidiously addictive drug rotting the brains of our youth. Seeing Through the Smoke is an unflinching examination at the grossly misunderstood drug that uses data-driven medical science and a critical historical perspective to reveal the truth behind cannabis.
"Truly enjoyed an authentic – not just academic – talk on the role of mind/body and mindfulness therapies for addiction at the @BensonHenry course in Mind/Body Medicine. Thank you @Peter Grinspoon for sharing your story and expertise. It will help me be a better clinician."
Physician participant via Twitter
"Dr. Grinspoon is extremely knowledgeable and up to date on the latest clinical evidence related to the benefits and risks of medical cannabis. As a General Practitioner at Mass General Hospital, he is a true leader in integrative medicine and includes medical cannabis as an alternative option within his primary practice.  A trained wellness coach, evidence-based clinician, and prolific writer, Dr. Peter Grinspoon is an incredible medical cannabis expert and doctor."
Marion – Client
'When Dr. Peter Grinspoon first came to the Mass General, 14 years ago. I was the first patient. And still his patient today and he's a wonderful doctor and I couldn't ask for any one nicer and kinder. "
Client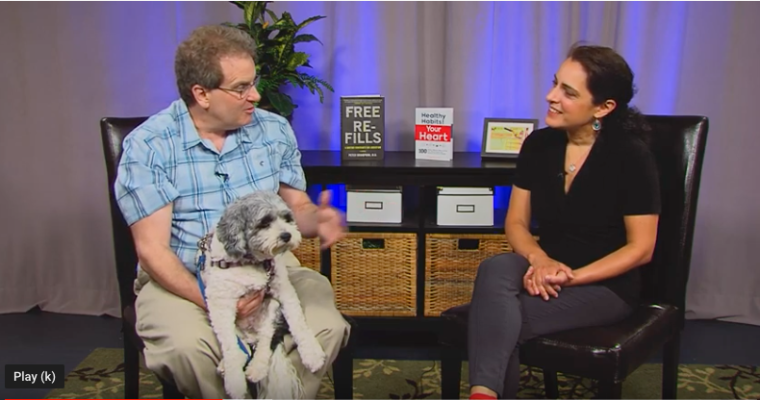 Coaching
I am a certified health and wellness coach and there's nothing I love more than helping people clarify their goals and realize their dreams. It is fair to say that I have spent my entire adult life caring for people and helping them enact change. Most of my career has been spent as a primary care doctor at Harvard Medical taking care of  patients ranging from the very well-to-do to the most impoverished inner-city residents. There are very few scenarios that I have not come across and been asked to assist with, and this wide range of experiences forms an exceptionally broad background of problem solving. I engage as a coach with respect, compassion, humility – and with a wealth of experience — with which I work with clients as they discover their own paths toward their personal goals.
Cannabis
Medical marijuana or, cannabis, is soaring in popularity, especially among baby boomers and the elderly. It has had its controversies and stigma over the previous decades – largely created by the U.S. government – but millions of people are finding it useful for chronic pain, insomnia, anxiety, PTSD, fibromyalgia, colitis, and a wide variety of medical conditions that our traditional medical system either treats poorly or treats with a high level of toxicity. While there is no "free lunch" with any medicine in terms of side effects, medical cannabis is relatively safe and well-tolerated.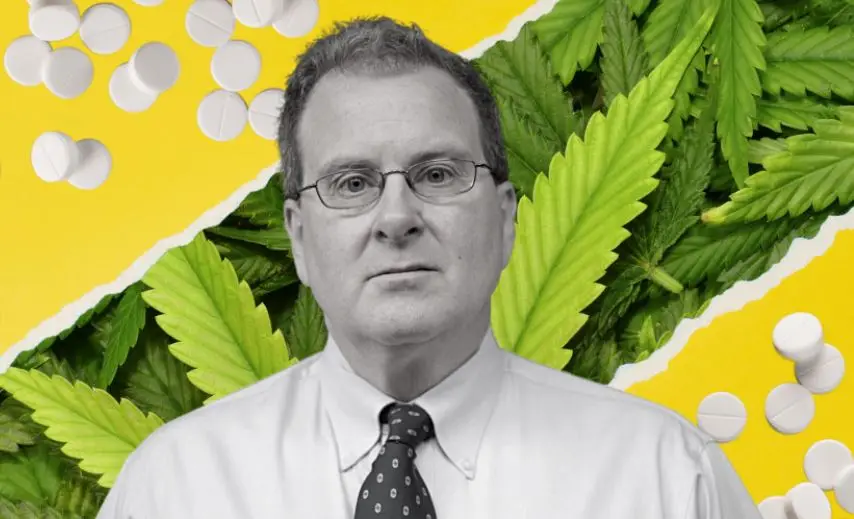 Speaking
Dr. Grinspoon has been a keynote speaker across the globe on many cannabis-related topics, as well as on addiction, opioids, recovery, psychedelics and physician health. According to Dr. Grinspoon, "My best talks are always those in which I go 'off-script' and speak extemporaneously, as during those performances my humor and passion shine through.
Cannabis – I am comfortable speaking on any cannabis-related topic to any audience. Popular topics include: medical cannabis in the elderly, cannabis and harm reduction, cannabis and the opioid crisis and medical cannabis for doctors.
Physician Health – I have given grand rounds on this topic at numerous institutions, based on my experiences as a physician in recovery and as an Associate Director of the Physician Health Service in Massachusetts.
Addiction – I come at this issue from all angles, having barely survived an opioid addiction, and as someone who treats doctors and patients for addiction.
Psychedelics – I have been following the 'psychedelic renaissance' since age thirteen and have a lifelong interest in psychedelic therapies, as well as lived experience.