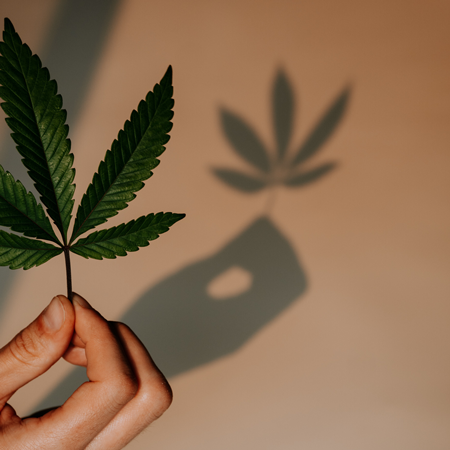 "If you're looking for a knowledgeable and caring doctor who makes the whole cannabis certification care experience easy and enjoyable, you have found him here! Dr. Grinspoon is a rare treat as he combines a high level of professionalism, ethics, and empathy. He is an excellent resource for learning about the benefits (and risks) of cannabis as a medicine, particularly as it relates to pain management. He's very thorough in his approach, dedicated to bringing his patients the best possible care, can answer any question you throw at him, and is always willing to help.
The Truth About Medical Cannabis
Dr. Grinspoon has been involved with medical cannabis for his entire twenty-five-year career. According to Dr. Grinspoon, "When I entered medical school, I was utterly immune to the "marijuana is evil" nonsense they feed to medical students for two reasons.
First of all, my father, Dr. Lester Grinspoon, the "Grandfather of Medical Marijuana," has been a giant in this field. His 1971 book Marihuana Reconsidered, was reviewed on the front page of the New York Times book review and was seminal in shifting public attitudes in favor of legalization. Throughout my childhood, I had cannabis advocates and detractors either yelling at each other or peaceably sharing joints in our living room.
Secondly, my brother Danny was a pioneering medical cannabis patient, and cannabis helped him to keep food down during the last year of his life, during his unsuccessful fight against childhood leukemia.
From day one as a doctor, I knew that medical cannabis had the potential to transform the lives of sick patients.
I have always challenged the fine line between "medical" and "recreational" cannabis use, and think that there is much overlap between the two.
I believe that we are just starting to tap into – or rediscover — its potential as an aide to lifestyle issues, such as deepening one's creative process, enhancing intimacy with one's partner, exploring spirituality, and human connection.
As a coach, and as a cannabis clinician – with a wealth of personal experience in this particular area – I am available to help guide people who wish to safely and confidently discover what benefits this remarkable plant can provide for them."
Currently, Dr. Grinspoon integrates medical cannabis into his practice as a primary care doctor and as a health and wellness coach. He is involved as an activist, trying to end the unjust War on Drugs, which has pointlessly ruined so many lives.
Dr. Grinspoon is available to speak on any clinical or scientific cannabis-related topic, to coach people who are interested in incorporating cannabis into their lives and to act as a consultant or a medical or scientific advisor to cannabis-related companies.